New and extremely useful staff and student portal.
log in with your unique id and password to access core English and Chinese resources, check lesson times, reports and attendance, access invoices and payment records and much more.
You can feel safe and comfortable learning English and Chinese at World Idiomas
At World Idiomas we have:
Socially distanced seating – individual, spaced study chairs with writing boards.
Xiaomi 3H HEPA air filtration in all rooms – these augment the air quality benefits of the classroom ionisers and humidifiers.
Upgraded waste bins – foot operated with lids to prevent cross contamination.
Industrial grade cleaning products.
We also require everyone to clean their hands on entry with our supplied sanitising gel.
Bbring your own writing equipment – no sharing!
Finally, remember if you are unwell and potentially contagious (colds, flu …) – stay away – we will endeavour to make up your lessons another time. Don't spread the lurgy!
TIMETABLES 2021/2022
The provisional English and Chinese schedules are shown below.
The timetables shows the description of the group, the designation from the European framework and, for  children's lessons, the approximate ideal age range.
If you are confused, please email, call or visit,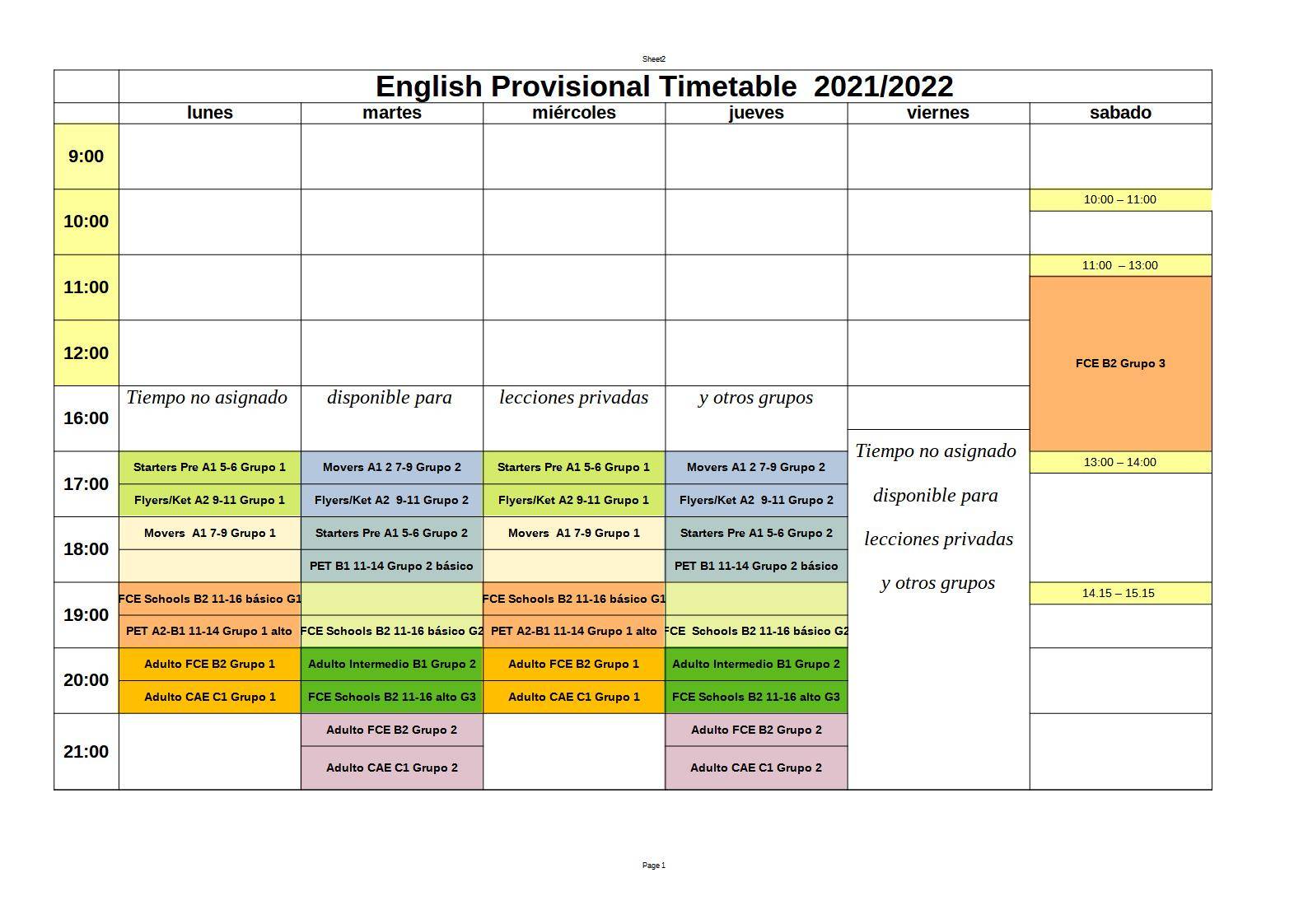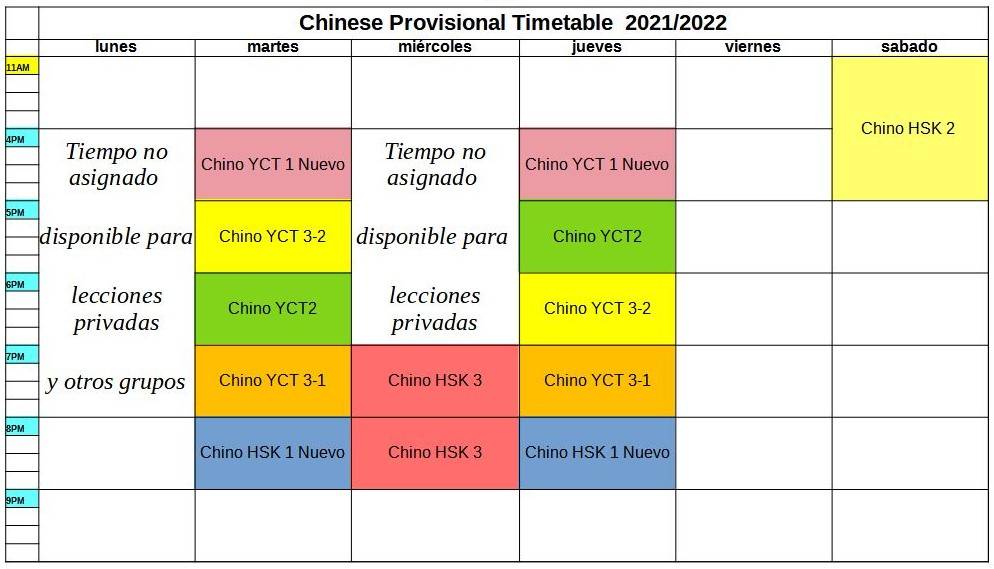 Rules and expectations for our Covid 19

world
Maximum 6 students in classroom 1, 9 students in classroom 2 and 12 students in classroom 3 (this may be adjusted according to government regulations).
To allow the necessary preparation of the room and the safe movement of people:
Group lessons start 5 minutes after the hour and end 5 minutes before the hour.

Private lessons start 5 minutes after the hour and end on the hour.
Please be on time.
Masks are also required and we expect that all people entering the academy will sanitise their hands.
We are no longer able to supply or share pens and pencils, so please bring your own.
If necessary, bring a small bottle of water (and only water) for personal consumption.
Lastly, try to limit the use of our shared bathrooms. Come prepared for your learning experience.
Don't forget we also use state of the art HEPA air purifiers to enhance everyone's safety.
Any questions or feedback?
World Idiomas
Calle Infantas 63
28300 Aranjuez, Madrid
Spain
info@worldidiomas.com